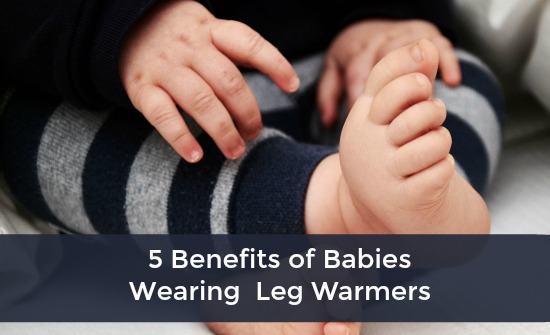 Should babies wear leg warmers?
Babies love leg warmers. Not only are they a fabulous and comfy item of clothing but they are super cute and offer plenty of benefits.
Here are 5 reasons why your baby will benefit from wearing leg warmers and how they can protect little legs with ease.
Warmth: Without a doubt, the main reason babies love leg warmers is for their warmth.  They keep legs cosy and are a great addition to a pinafore, a skirt and even paired with a pair of shorts. With so many patterns and colors available, you can match, contrast or create your own fashion statement.
Protection: When your little one starts to crawl,  small or sharp objects that are on the floor could hurt little knees. Protect their legs but keep their feet free for grip with baby leg warmers.
Easy diaper changes: With no pants or tights to struggle with, changing a diaper is super easy.
Temperature changes: If you live in an area where you may have cooler mornings and warmer days, knowing how to dress your child can be hard. Leg warmers are great because they are simple to put on, provide that little bit of extra warmth and double as a sun protection.
Unisex: There is nothing better than purchasing an item of clothing that is gender neutral. Baby leg warmers are great unisex items of clothing that come in a range of thicknesses, fabrics and designs so they are perfect for everyone.
Baby leg warmers are brilliant
Anything that is easy to use and protects your baby from harm is a must-have item. Baby leg warmers do all that and look awesome. You will wonder how you ever lived without them. Leg warmers also make the perfect gift for a new mum that seems to have everything.