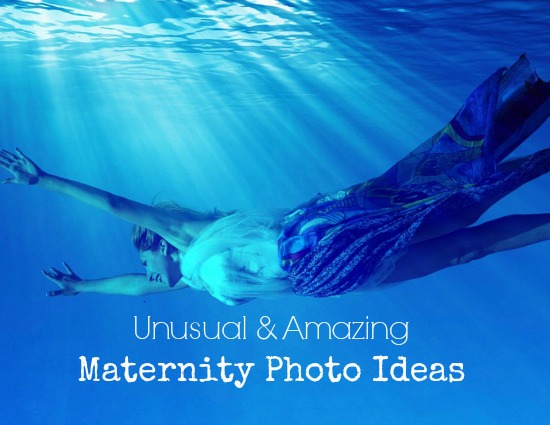 We're not going to talk about the more common ways to capture your pregnancy like taking monthly side profile photos to show your growing bump or having professional portraits with your family.
These unusual and absolutely amazing maternity photo session ideas are all about the more rare and rather crazy ways to create lasting, amazing WOW memories.
1.Throwing Flour
You've no doubt seen this incredible maternity photo session by the creative Ana Brandt.  If you are keen to replicate this idea, Ana recommends ensuring that you make every effort not to inhale the flour, take breaks and ensure the area is well ventilated.  Throwing flour.  Who's have ever thought of that. The results are stunning aren't they!
2. Maternity Milk Bath
Another maternity photo idea involves filling a bath tub with water and then adding milk until the desired transparency is achieved. A milk maternity bath creates a really peaceful look. Photos can be personalized by opting for different types and amounts of flowers too.  Milk bath photography is becoming popular because of the simplicity of it. The focus isn't on the location or the outfit.
3. Thrown Milk Dress
Photographer Lizzy McMillan took inspiration from a Danish fashion shoot and envisioned a new look for maternity photos: a thrown milk dress.
23 litres of milk (mixed with warm water) were thrown at her pregnant model while she photographed the experience.
Amazingly, the session created a spectacular white dairy dress, complete with the illusion of milky ruffles and liquid layers (with the assistance of Photoshop).
Check out the behind the scenes short video
4. Underwater Maternity Photos
Taking gorgeous photos of a pregnant woman underwater with the silhouette of her baby bump framed against the blue water is priceless.  For best results, photos are usually taken in the morning or late afternoon to make the most of the sun.
An underwater maternity portrait is so much more than just a regular photo session. It combines the beauty of pregnancy and weightlessness to create an image that is almost impossible in a regular studio.
Underwater wedding photos are also very common. Could this be the idea you have been looking for?
5. Body Belly Paint
Belly painting is not only safe but a fun creative way to show off your belly.   With the help of a body painter you can transform your body into a blooming flower, fun characters or any scene that you relate to.
Wearing body paint in a maternity photo session allows your baby bump to stand out and will truly be a work of art!
Of course if these maternity photo ideas are a little too crazy, a but too unrealistic and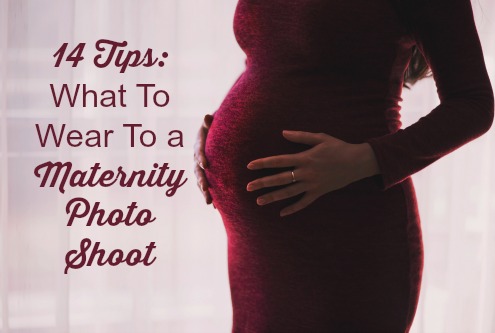 just not you, a more classical, less-staged photo shoot is always a great idea.  You can get as creative as you like. Photos with your partner and children are gorgeous and you can select a background that you all really love.  It could be a forest, a beach, a garden or simply sitting in your home.
Here are some tips on what to wear to a maternity photo shoot to help ensure your belly shines!