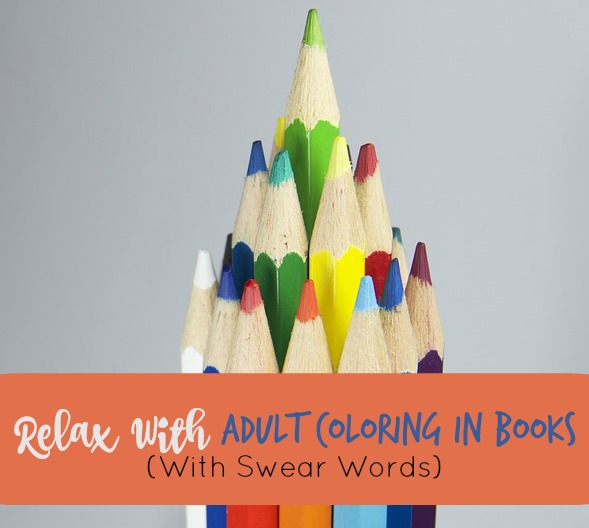 Whether you prefer to call them mindfulness coloring books, stress-free therapy or
simply coloring books for grown ups, it's safe to say that these books are the next hottest must have items!
When you are pregnant and feel like taking a load off your swollen feet and resting, a little coloring in with a fresh packed of pencils will take our mind off the aches and pains and do you the world of good.
Remember that looking good is not only what others see but what's inside too so give yourself a beauty boost from the inside out.  Relax, unwind and take your mind off everyday life and you'll feel much better for it.
In fact the designs are so varied there is bound to be a style that takes you back to your childhood and provides you with the relaxation that you are seeking or use them for meditation.   You can buy them everywhere now – you can also just print off colouring sheets from the internet for a cheaper option.
Let's take a look at some of the top sellers on the market at the moment.
For only $10, Johanna Basford takes colorists through an enchanted forest to discover what lies in the castle. Similarly interactive like SECRET GARDEN, ENCHANTED FOREST also features hidden objects and fun mazes. Beginning at the entrance to a fairy-tale forest, the journey progresses through highly embellished woods and through intricate flora. Castles, treasure chests, and other magical elements add a fairy tale narrative to the designs. Special features include a gate-folded two-page spread, and a colorable jacket.
Prepare yourself to get lost in a magical world with this interactive activity book that takes you through a secret garden of incredible drawings by Johanna Basford.
This is another adult colouring in book by art therapist Lacy Mucklow and artist Angela Porter.  Color Me Calm is a guided coloring book with 100 coloring templates all designed to help you get coloring and get relaxed. Organized into seven therapeutically-themed chapters including Mandalas, Water Scenes, Wooded Scenes, Geometric Patterns, Flora & Fauna, Natural Patterns, and Spirituality – the book examines the benefits of putting pencil to paper and offers adults an opportunity to channel their anxiety into satisfying, creative accomplishment. Part of the international bestselling Color Me series, Color Me Calm is the perfect way step back from the stress of everyday life, color, and relax!
Cat fanciers and coloring enthusiasts will be enchanted with this gallery of original designs. More than 30 full-page portraits of pretty pussycats form a rich tapestry of motifs that includes hearts, flowers, and paisleys in various patterns.
Pages are perforated and printed on one side only for easy removal and display. Specially designed for experienced colorists, Creative Cats and other Creative Haven® coloring books offer an escape to a world of inspiration and artistic fulfillment.
Yes, there are swear words in coloring books these days.
The most exciting part to these coloring in books for grown ups is that they offer so much for so little.  They provide an escape from reality and with a packet of colored pencils you can transport yourself into a zone of pure relaxation. There are so many designs available so suit your personal style, tastes and interests.
Take a look at the huge range of adult coloring books and designs on offer. There is bound to be one you fall in love with.
Do you have a book? Which is your favourite and why have you decided to indulge in this pastime?
…And the number one coloring in book award goes to… Color Me Swoon.
Color in all your favorite actors and hotties, from Brad Pitt, through to Jake Gyllenhaal. Channing Tatum and Ryan Gosling (of course).
So if you want to take a break from life and instead enjoy a good perve and color, this is definitely the place to start.