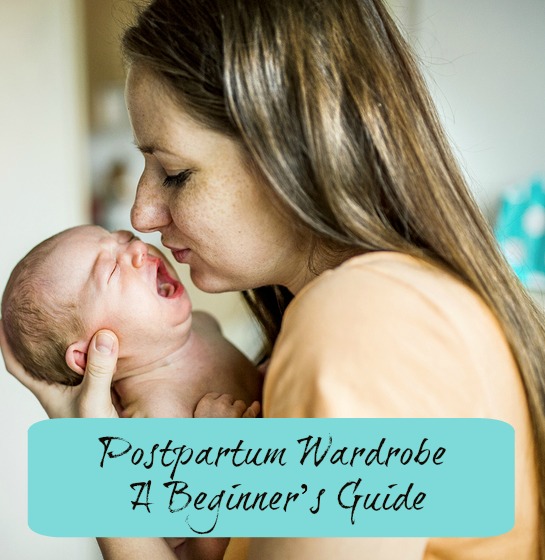 Before having your baby you may want to turn your attention to your wardrobe and what it needs to look like postpartum.
It's ok to spend a little time putting a basic postpartum capsule wardrobe together. By getting things organised before you give birth, it means you don't need to head out to the shops right after your baby arrives.
What will my postpartum body look like?
Every women looks completely different after having a baby so first things first, don't start comparing. You definitely will not look 9 months pregnant but you certainly might be a little more curvy, wider, broader and certainly bigger in the breast area. Don't expect to jump back into your skinny jeans or regular clothes… just yet
What should a postpartum wardrobe include?
Even though you won't know exactly what your body will look like postpartum, it is a given that you will be reaching for easy to wear and easy to care for items that can be mixed and matched. One big tip is to get multiples of the same thing.
8 Characteristics of must-have postpartum clothing
Machine washable – Everything you wear will need to be able to be thrown into the wash without the need to do label checking, hand washing or dry-cleaning
Dryer friendly – And then everything will need to be able to be thrown directly into the dryer
Disguise stains – Chances are you are going to get vomited on, possibly have breast milk leaks and even food stains daily, so get yourself some patterned clothes that cleverly disguise those marks until you are ready to do a load of washing
Elastic – Stretch and comfort is essential so make sure everything you wear has elastic and not tight in all the wrong places
Adjustable – Chances are your weight will fluctuate so you'll want items that can accommodate your body changes yet still fit you well
Breathable – You'll be on the go non stop so you'll need natural fabrics that breathe like cotton, rayon and bamboo
C-Section supportive – And if you are having a planned c-section, you'll want to some  supportive garments designed to help you recover faster and even if you're not having a c-section, have a couple of items on hand, just in case that happens
Comfortable – Everything you wear from your nursing bra, to your tops and pants and even your footwear must have comfort in mind
So now that we know what postpartum clothing traits you should be looking out for, what is next?
7 Tips: Postpartum clothing to avoid
Delicate – When stains become a daily occurrence, delicate silks and fancy accessories should not be part of your regular wardrobe
Fussy – You'll have no time for fuss – the easier the better
Tight – Just like in your pregnancy, tight clothing is really something you should avoid and when you've just had a baby you won't want anything restrictive on
Big – Whilst comfort is key, going overboard and wearing extra-large items that are too baggy will make you feel drab
Fiddly – If you are breastfeeding or expressing, you are going to want to avoid anything that takes too long to pull up or push down.  Having fast easy access to your breasts is essential.
Embellishments – Avoid beads, jewels or any embellishments as your baby could grab it and worse still, swallow it
Ironing needed – And most of all, avoid wearing anything that needs an iron or gets wrinkled too easily
Now that you know what features to look out for and what to avoid, it is time to create your postpartum capsule wardrobe!
Take a look at our budget tips!