Whether you wear jewelry during labor is a personal choice. You may find that it is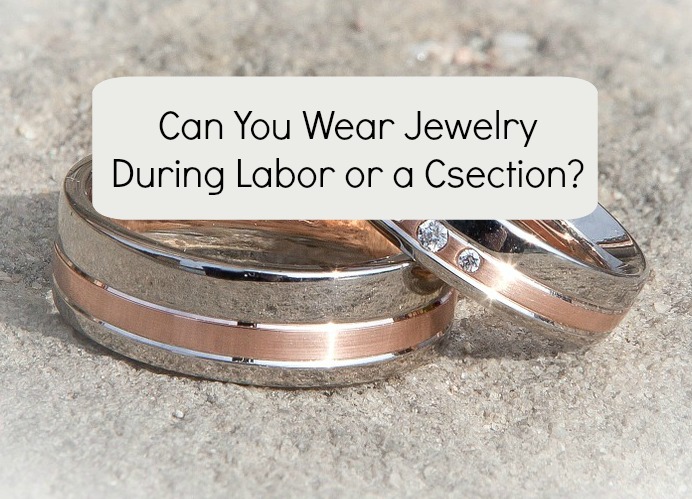 difficult to wear rings during the later stages of pregnancy because of swelling. Earrings and necklaces are generally fine to leave on although you may wish to remove tongue piercings in case emergency procedures are required.
It may also be a good idea to leave any expensive or easily lost jewelry items at home. Most hospitals recommend not to bring anything valuable but they say wedding rings are fine if you never take them off.  They won't generally make you take them off to deliver.
If you are having a C-section then you will most likely be advised to remove all jewelry although again it depends on policy. The hospital may just tape over any rings or overlook your rings and earrings altogether.