Falling pregnant can be amazing news – if you're ready for it. But sometimes,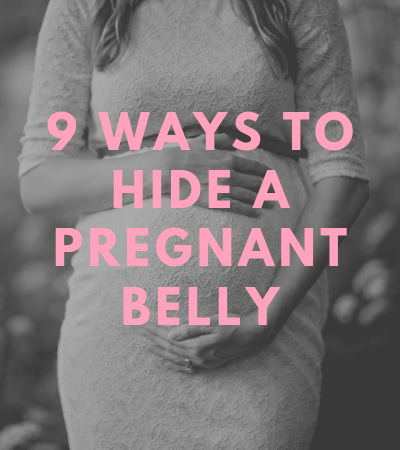 whether it be due to the pregnancy not being planned, needing to hide it for a bit longer or just because you don't want to share yet – you need to hide that bump!
Here are some ways to keep your tummy concealed for as long as possible:
DO hide your belly by:
Sticking with black – a great color for hiding what's happening!
Layer, layer, layer – Add some layers. Scarves, wraps, belts, jackets – keep different things happening to keep the eyes distracted!
Ruffles – Use styles that have ruffles and extra fabric, without going overboard.
Mix and match – Tight leggings or a skirt and a loose top help show off your legs, not your belly!
Princess waists – A style that gives some extra room around the belly without showing it off!
Maxi dresses – Another great style that can grow with you throughout the pregnancy and suits every season, with the right accessories.
DON'T show your belly by:
Going straight up and down – It's easy to pick if there is nothing to distract!
Wearing clingy material – it'll be obvious!
If you need more guidance, take a look at these clothing recommendations which will help you hide your pregnancy for 'that little bit longer'