Padded bras are designed to offer women added fullness to her bust line, and enhance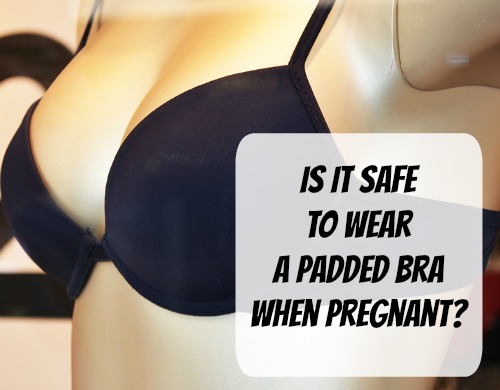 the appearance of your bust.  Padded bras can easily help breasts look larger and are a great option to wear to compensate for uneven or disproportional breasts.
Can a pregnant woman safely wear a padded bra during pregnancy? This is a yes and no answer. Here's why.
Underwire: When it comes to wearing a maternity or nursing bra, other than ensuring you're wearing the right size, the main concern really is the underwire.
Circulation: Padded bras, if too tight, can reduce blood circulation by pressing the breast against the chest.
If a padded bra is a 'special occasion' item then yes, there is absolutely no harm to wear it.  And if it gives you the cleavage you're after, go for it.  Remember though, as you head into the second and third trimester you'll probably pass on the extra padding, because, well let's face it, you probably won't need it anymore.
Even in the first trimester, throughout the first three months of pregnancy, fat builds up in the breasts and the milk glands increase in size.  By just six weeks into pregnancy, many women's breasts have grown a full cup size or more.
For comfort, consider buying yourself a maternity bra. Knowing the differences between a regular bra and a maternity bra may surprise you. Plus the added support will be needed as your breasts change size and a padded bra just won't do!